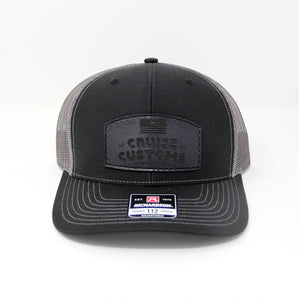 Cruise Customs Trucker Leather Patch Hat
Love it. The patch is very subtle. The black patch blends in to the black hat. It's another Cruise Customs winner!
Great hat!
Love the fit and style of this trucker hat!
Perfect
Excellent custom hat. Supporting a great group!!!
Outstanding!
Excellent quality hats with the logo of a company that I am honored to wear. Keep up the good work Sir!