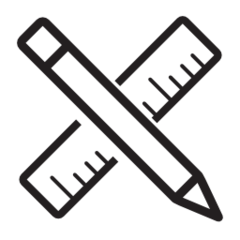 Great job!
Flag with personalization turned out great.
Cruise Customs Flag Personalization!
One thing that I love about Cruise Customs Flags is the option to personalize your item. You can make a statement about yourself or simply have your name etched on it--the possibilities are endless. I loved the lieutenant flag that I purchased so much that I just had to order the captain size as well--can't wait to see it!! I really appreciate the fact that these items are American made by veterans as well. Excellent company to do business with. The customer service and finished product are top notch which is why I'm a repeat customer and am sure I'll continue to be in the future. Thank you Cruise Customs Flags!!
Beautiful Wooden Flag Tribute
Cruise Custom Flags did an excellent job in creating a wooden tribute flag in honor of my dad. It is already very special to me. I would use them again.
Outstanding job!
It was a gift to my boss, he was flabbergasted. Thank a lot y'all! Andrew Ethridge walked me thru the process, he was instrumental in the success of this operation.
Captains flag for my retiring Marine
Thank you for your attention and production of the captain's flag to honor my son's 21 years of service in the United States Marine Corp. The flag is perfect.