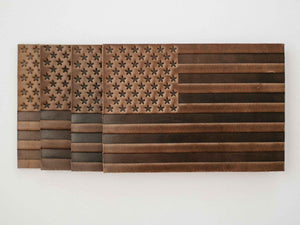 Love these coasters!
These coasters are great - they look cool and work great!
Patriotic, Quality, Veteran Made Coasters
The title just about says it all. But they really are very well made, designed and functional.
Brings a Patriotic smile to my face!
These coasters are perfect. My first order was for me. My second order was for both of my sons in-law. I can't wait to give these to them. They are very high quality and the perfect addition to any home.
America Flag Coasters
Coasters are awesome. I would have expected nothing less from this company. Their products, customer service , and honesty , say it all. They stand behind their products, veterans, and the American people. God bless 🇺🇸. Thank you